A+
A-
A
Main Content
Wisdom Tooth Removal and What Parents Should Know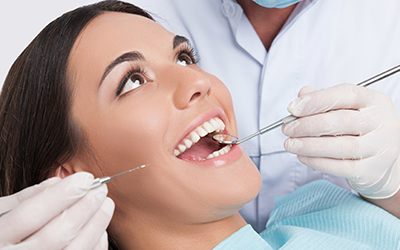 Your child's wisdom teeth will begin to grow in around the late teenage years or early twenties. Wisdom teeth are typically the last set of teeth to grow in. If the wisdom teeth grow in improperly or misaligned, which is most often the case, they will need to be extracted at some point.
Reasons to Remove Wisdom Teeth
There are a few reasons why wisdom would require extraction. Below are the two most common reasons:
Fully Impacted Wisdom Teeth – If your child's wisdom tooth is fully impacted, this means that the entire tooth is covered with gum tissue. This will prevent the wisdom tooth from erupting properly. To prevent risking debris, bacteria, or infection, the wisdom teeth will need to be removed.
Partially Impacted Wisdom Teeth – When a wisdom tooth is partially impacted, this means that the tooth is party covered by gum tissue. Teeth that are located in the back of the mouth are much more likely to develop infections and gum disease. Partially impacted teeth will also need to be removed.
Other reasons why your child would need to have a wisdom tooth extraction can include:
Gum disease or periodontitis
Cysts or tumors
Severe tooth decay
Pain around the wisdom teeth
Chronic infections
If you are concerned about your child's wisdom teeth or to make an appointment, please contact Great Outdoors Pediatric Dentistry. Our Dover, New Hampshire children's dentist is committed to your child's dental health.