A+
A-
A
Main Content
What are Dental Sealants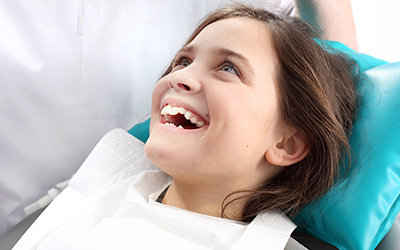 Cavities are one of the most common oral health concerns among children and are often a cause of concern for parents.
If you're a parent concerned about your child's risk of developing cavities and resulting tooth decay, you need to learn about dental sealants.
Let's look at what dental sealants are and what benefits they offer to your child.
Dental Sealants – Overview
Dental sealants are a way to protect your child's back teeth against cavities. Sealants are a thin protective layer of medical-grade resin that's used to cover the biting surface of your child's molars.
The clear liquid sealant is applied to your child's molar, is dried using an LED light, and leaves a hard layer of protection over the molar.
This safe and effective preventive dentistry measure guards your child's molars against cavities. According to the American Dental Association, dental sealants lower the risk of cavities by up to 80%. Moreover, dental sealants are a cost-effective solution to protecting your child's molar in the long run.
By maintaining good oral hygiene and regular dental check-ups, dental sealants can protect your child's molars for up to 8 years.
Dental Sealants for Your Child
If you plan to invest in preventive dentistry for your child and are looking for a kid's dentist in Dover for dental sealants, connect with Great Outdoors Pediatric Dentistry.
Dr. Patrick Wilson and his team of dedicated professionals aim to promote preventive dentistry and encourage key preventative measures, including Dover sealants. We also offer other dental health solutions that can help you protect your child's smile and bite for years.
Call us today to learn more about our services or to schedule an appointment.