Main Content
Helping Your Teenager Maintain Good Oral Hygiene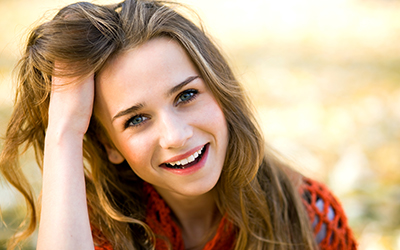 Teenagers have it tough. They're trying to exert control over their own lives, but are still technically children. As they try to figure things out on their own, you may notice that you have less control over your child's hygiene, physical and dental. While you can't pin your teenager down and brush his teeth for him, there are a few things you can do to encourage him to care for his own oral health.
Helping Teens Practice Good Oral Hygiene
Below are a few ways you can encourage your teenager to care for his or her teeth without being accused of nagging:
Don't run out of dental supplies – It's unlikely that your teen will let you know when he or she is running low on floss or toothpaste. It's a good idea to stock up on these items and make sure your teen has enough dental hygiene products in his or her bathroom.
Make sure your teen has a mouth guard for sports – If you have a teen who participates in sports, it's very important to make sure he or she has a mouth guard. A mouth guard will protect the teeth in the event of a blow to the mouth. Mouth guards can also decrease the likelihood of concussion.
Discourage oral piercings – Luckily, it seems as though the popularity of oral piercings is diminishing, but we still see them sometimes. We recommend that you discourage your child from getting an oral piercing as they can lead to chipped and broken teeth.
Your teenager's oral health is very important, especially if he or she is undergoing orthodontic treatment. For more tips on helping your teens maintain good dental health or to make an appointment, please contact Great Outdoors Pediatric Dentistry here in Dover, New Hampshire.