Main Content
Examining The Latest Dental Trends & Myths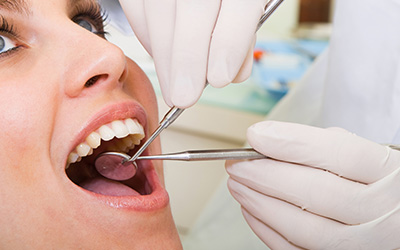 We all want to achieve amazing results without a ton of effort. This is true for anything, including dentistry. These dental trends will advertise drastic results with hardly any money or effort! This sounds great, but the saying "if it sounds too good to be true, it probably is," is accurate in this case.
Common Dental Trends & Myths
Below we'll examine a few common dental trends and myths, and the truth behind them.
Charcoal Toothpaste Will Whiten Your Teeth With One Use
Toothpaste containing activated charcoal is suddenly very popular. This toothpaste is supposed to have the ability to whiten your teeth dramatically. While the charcoal may help erase stains on the teeth, it contains no bleach and cannot really whiten the teeth. Lastly, it's unknown what effect charcoal toothpaste could have on the teeth as no studies have been conducted yet. You may be wearing down the enamel on your teeth, which can cause them to appear even more yellow.
Amalgam Fillings Are Full Of Mercury
Amalgam fillings are quite controversial recently because they may contain mercury. However, the FDA has given amalgam fillings the go-ahead for adults and children age 6 and older. The amount of mercury contained in amalgam fillings is not nearly high enough to cause any damage to your health or your teeth. However, if you are concerned please let us know. We want our patients to be comfortable with their treatment.
Fluoride Is Harmful To Children
Some have claimed that fluoride can be harmful to kids, and can even cause cancer and autism. However, there is no study that has definitively linked proper fluoride doses to either of these issues. We do recommend that you only use a pea-sized amount of fluoride toothpaste when brushing your child's teeth.
If you have any questions or concerns about dental trends or myths and would like more information, please call Great Outdoors Pediatric Dentistry at our Dover, NH office. It's important to us that our patients and their parents are educated and informed about their dental health.