A+
A-
A
Main Content
6 Reasons Your Child Should Visit An Orthodontist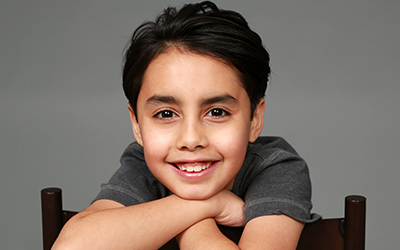 As a parent, you want the best for your child's dental health. One aspect that is often overlooked is child orthodontics. Orthodontic treatment focuses on correcting misaligned teeth and jaw irregularities, ensuring a healthy and beautiful smile.
In this blog post, we will discuss six compelling reasons why your child should visit an orthodontist and the importance of seeking child orthodontics, including braces for kids, when necessary.
Early Intervention for Optimal Results
Early visits to an orthodontist allow for early intervention and treatment of child orthodontic issues. By identifying and addressing potential problems at a young age, orthodontists can guide the growth and development of your kid's teeth and jaw, maximizing the effectiveness of treatment and achieving optimal results.
Correction of Bite Issues
Malocclusion, or bite issues, can affect how your kid's teeth come together. It can lead to problems such as difficulty chewing, speech issues, and an increased risk of dental problems. An orthodontist can assess your child's bite and recommend appropriate treatment, such as braces, to correct misalignments and improve overall oral function.
Alignment of Crooked Teeth
Crooked teeth can impact your child's self-esteem and oral health. Orthodontic treatment, such as braces for kids, can gradually shift their teeth into proper alignment, creating a straight and attractive smile. Straight teeth are also easier to clean, reducing the risk of tooth decay and gum disease.
Prevention of Dental Issues
Misaligned teeth and jaw irregularities can contribute to dental problems such as tooth decay, gum disease, and temporomandibular joint (TMJ) disorders. Addressing these issues through orthodontic treatment can help prevent potential dental complications and ensure your child's long-term oral health.
Boost in Self-Confidence
A healthy and attractive smile can significantly impact your child's self-confidence and well-being. Orthodontic treatment can give your child a smile they can be proud of, boosting their self-esteem and social interactions.
Long-Term Benefits
Child orthodontics treatment is an investment in your child's oral health that offers long-term benefits. Properly aligned teeth are easier to clean, reducing the risk of cavities and gum disease. Additionally, a well-aligned bite can prevent excessive wear on teeth and reduce the likelihood of jaw problems in the future.
Conclusion
Visiting an orthodontist is essential for your child's dental health. From early intervention to correcting bite issues, aligning crooked teeth, and preventing dental problems, orthodontic treatment offers numerous benefits.
Schedule a consultation with Great Outdoors Pediatric Dentistry to explore child orthodontics options, including braces for kids that can help your child achieve a healthy and beautiful smile.