Main Content
Dental Myths That Could Be Harming Your Teeth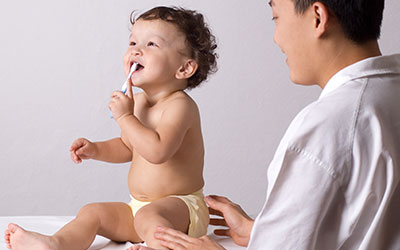 We know how prevalent Facebook and Pinterest are. And we know how tempting it can be to believe tips that we see online and that would actually make our lives easier! However, it if sounds too good to be true, it probably is – and this includes dental myths! Believing some of the misconceptions out there regarding your dental health and that of your child could actually be doing more harm than good.
Dental Myths & Misconceptions
Below is just a short list of a few myths and misconceptions regarding dental health. We believe that well-informed patients are healthier patients!
More sugar means more cavities – In the end, it all comes down to your child's oral hygiene. Many children with high-sugar diets have great teeth because they brush, floss, and visit our office regularly. Similarly, many kids with great diets have teeth issues because they neglect their oral health. Sugar isn't great for your child's health, but it doesn't need to mean lots of cavities or tooth decay either.
Don't brush sensitive gums – If you're neglecting to brush your child's gums, he or she could be at risk for gingivitis or gum disease. If your child has sensitive gums or gums that bleed easily, there are ways to minimize these problems. For example, use a soft-bristled toothbrush, and brush gently and at an angle.
Brushing is more important than flossing – Many people assume that flossing is optional and that, as long as they're brushing, they'll be fine. This is not the case. By neglecting to floss your child's teeth, you're neglecting up to 30% of his or her tooth's surfaces. In fact, most of the dental cavities we see are occurring between the teeth as a result of not flossing.
White teeth = healthy teeth – Everyone will have a different natural shade of teeth. It's possible for someone with darker teeth to have impeccable oral hygiene and someone with sparkly, white teeth to have many dental issues.
At the end of the day, the best thing you can do for your child's dental health is to brush at least twice a day with a fluoride toothpaste, floss every day, and visit Great Outdoors Pediatric Dentistry every six months for a routine cleaning and exam. To make an appointment today, contact our Dover, NH pediatric dentist office.